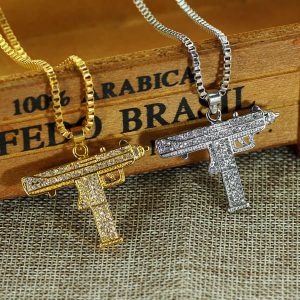 Unisex Fashion Gun Necklace
Sale!
Unisex Fashion Gun Necklace
$3.99 – $6.99
-20%
AVAILABILITY:
LOW IN STOCK TODAY
This item may become unavailable if someone else purchases it. Order today and enjoy up to 60% off!
Our Guarantee
Description
Fashion unisex Uzi pendant necklace in 5 colors to choose from.
Material: Metal
Size: 4,2 x 3cm
Our standard shipping usually takes between 7-10 business days for USA/Canada. International shipping takes between 7-21 business days and in some rare cases up to 28 days, please also keep in mind business days do not include weekends.
Free worldwide shipping on all orders over $50
30 days easy returns
24h online support